Gardening — benefits of a lawn
Posted by George Bravos on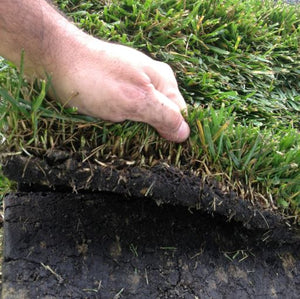 Join Sod and Seed, Inc. as we discuss plastic free options for your sod lawn. Our plastic free, non-netted and eco friendly sod selection has many varieties ti choose from, helping reduce the presence of plastic in our evnrionment one sod roll at a time.
Tags:

annual ryegrass, average cost of sod, bay area grass, bay area sod, benefits of a lawn, Bermuda, bermuda grass, bermuda grass lawn, bermuda grass price, Bermuda Grass Types for California, bermuda lawn grass, bermuda sod cost, bermuda turf grass, bermudagrass, best bermuda grass, best grass for Sacramento, best grass seed, best sod, best sod for bay area, best sod for california, best sod for Sacramento, Blog about sod, bluegrass sod, cost of sod, Dwarf Fescue, dwarf fescue sod, dwarf tall fescue sod, eco friendly, Eco Friendly Grass, eco friendly lawn, eco friendly sod, fescue mix for shade, grass seed, grass seed near me, ground cover, Healthy garden, healthy lawn, Hybrid tall fescue with bluegrass, Kentucky Bluegrass, kurapia, Kurapia delivery, kurapia grass pricing, kurapia ground cover, Kurapia near me, kurapia turf, native grass, native grass seed, native sod, no netting lawn, No Plastic Grass, no plastic lawn, no plastic sod, non netted gress, non netted sod, non-netted grass, organic sod, plastic free grass, plastic free lawn, Plastic Free Sod, Plastic Free Sod For The Future, sod, sod and seed, Sod delivery, sod farm, sod near me, sod prices, tall fescue sod
Posted by George Bravos on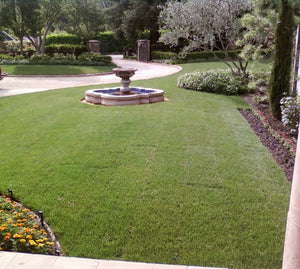 Join us to find out what Sod and Seed, Inc. knows about returns on property lawn renovations. We will discuss reasons to opt for a lawn renovation and return patterns, added benefits of lawn renovations and how to select the best option.
Tags:

benefits of a lawn, berkeley, bermuda, bermuda grass, bermudagrass, best grass, best grass for shade, best grass for shady lawn, best grass seed, best lawn, best sod, blue rye, celebration bermuda, clovis, concord, cost of sod, drought tolerant grass, Drought Tolerant Lawns, escondido, Finding the Best Sod Option for Your Lawn, fremont, Fresno, grass, grass delivery, grass farm near me, grass for dogs, grass for full sun, grass for pets, grass for selling home, Grass Lawn Renovation Returns, grass pricing, grass ratings, grass seed, grass seed delvery, grass seed for sale, grass seed near me, grass sod, green lawn, ground cover, hayward, home for sale, house for sale, hybrid tall fescue with bluegrass, kentucky bluegrass, kurapia, kurapia grass, kurapia sod, kurapia turf, la jolla, lafayette, latitude 36, lawn, lawns with shade, los altos, los angeles, martinez, merced, native grass, native grass seed, native sod, oakland, oakley, organic sod, orinda, over seed, palo alto, perennial rye grass, pleasant hill, pretty lawn, Returns for Grass Lawn Renovations, Returns for Lawn Renovations, rye grass, ryegrass, sacramento, san diego, san francisco, san jose, sandy soil, seed, seeding, sod, sod and seed, sod cost, sod delivery, sod farm, sod farm near me, sod for sale, sod near me, sod prices, sod pricing, sod ratings, sod reviews, soil types, sunnyvale, tall fescue, visalia, walnut creek